PO-EM is a creative studio that specializes in artful hand block printed textiles.

Production & Mission
PO-EM pieces are produced via socially and environmentally positive channels of production, using natural non-toxic dyes and materials, and supporting craftspeople and artisans. PO-EM seeks to create thoughtful pauses amongst a fast-paced world via artfully sustainable wares.
Textiles 
Small-batch handmade textiles.
PO-EM uses textiles that are hand-spun and handwoven from natural fibers. Unless otherwise noted, natural dyes are used for dyed textiles. Traditional methods of artisan design are utilized such as block printing, weaving and resist-dying. Textile works are proudly made in partnership with established cooperatives and workshops in India, Guatemala and Mexico. 

Inspiration
PO-EM designs are inspired by nature, antiquity, and celebrating concepts of hope and renewal.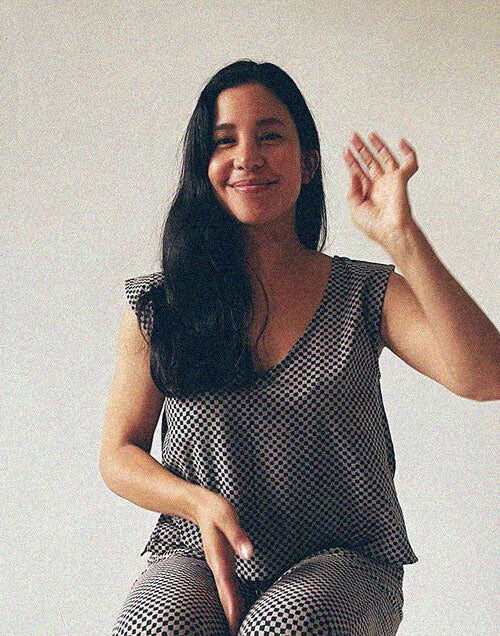 Behind the scenes:
Carla Venticinque-Osborn is the artist and designer behind PO-EM. She is a first generation American, with a mother from Colombia and a father from Sicily/Argentina. These cultural roots often influence her designs, exploring themes of belonging and renewal alongside patterns influenced by folk arts and ancient motifs. Carla holds a degree in Sculpture/Integrative Arts and a Masters in Art & Arts Education. PO-EM was founded in 2015 as a way to bridge her designs with heritage production techniques and traditions, working to both celebrate and support handmade industries and to offer a poetic connection to sustainable goods.

From Carla: PO-EM is a one-person, woman-owned small business built around the idea of offering you artful handmade pieces unlike any other within the marketplace of slow fashion and sustainable homewares and art. Thank you for your support and for following along on this creative journey! 𓈌